BFF Member Astrology Read
December 10, 2021 6:00 pm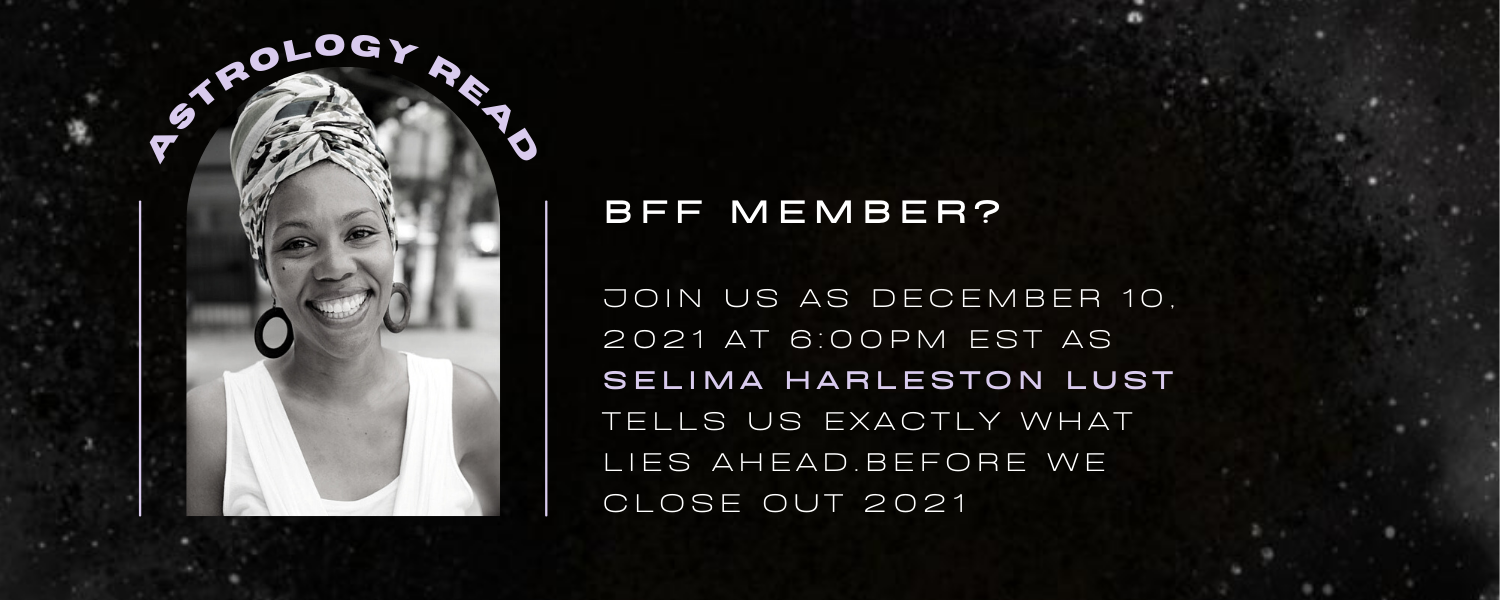 We are so excited to be closing out this year with an Astrology Read hosted by Selima Hurst! What are your new year affirmations, Scorpio? What do you have in store for 2022, Sag Boo? What new paths will we take, Capricorn? Where do we see 2022 going for you, Aquarius? Let's talk about it, y'all.
This event is specifically for members of Black Feminist Future. To apply for membership, you can click here to be taken to our membership form.
Reminder: Black feminisms is for everyone, but Black Feminist Future's membership is for Black women, girls, and gender-expansive people only.
ATTEND OUR
EVENT
RSVP to be notified about event news, schedule release, speakers, and more!