Celebrating Black Feminist Brilliance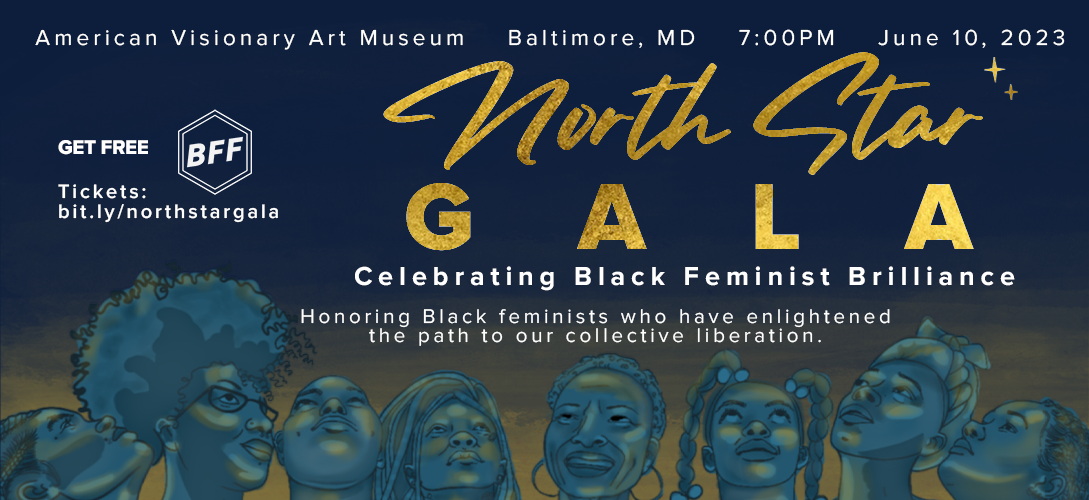 North Star Gala
Black Feminist Future's inaugural North Star Gala will be held at the American Visionary Museum of the Arts in Baltimore, MD on Saturday, June 10, 2023, at 7:00 PM.
The North Star Gala will entail a cocktail reception, dinner, and an honoree program followed by a celebratory dance party. Attire is Black Feminist Brilliance, come dressed in your finest cocktail attire or better!
This evening of excellence will take place in conjunction with Get Free: A Black Feminist Reunion, Black Feminist Future's first national Black feminist conference.

Tickets must be purchased separately.
Meet Our Host
Farai Chideya, creator of the public radio show Our Body Politic.
Meet Our Honorees
Without their contributions, our Black feminist movement and broader social movements would not be what they are today.
If you have any questions or concerns, please email us at [email protected].