Fractals: A Black Feminist Organizing & Movement Building Timeline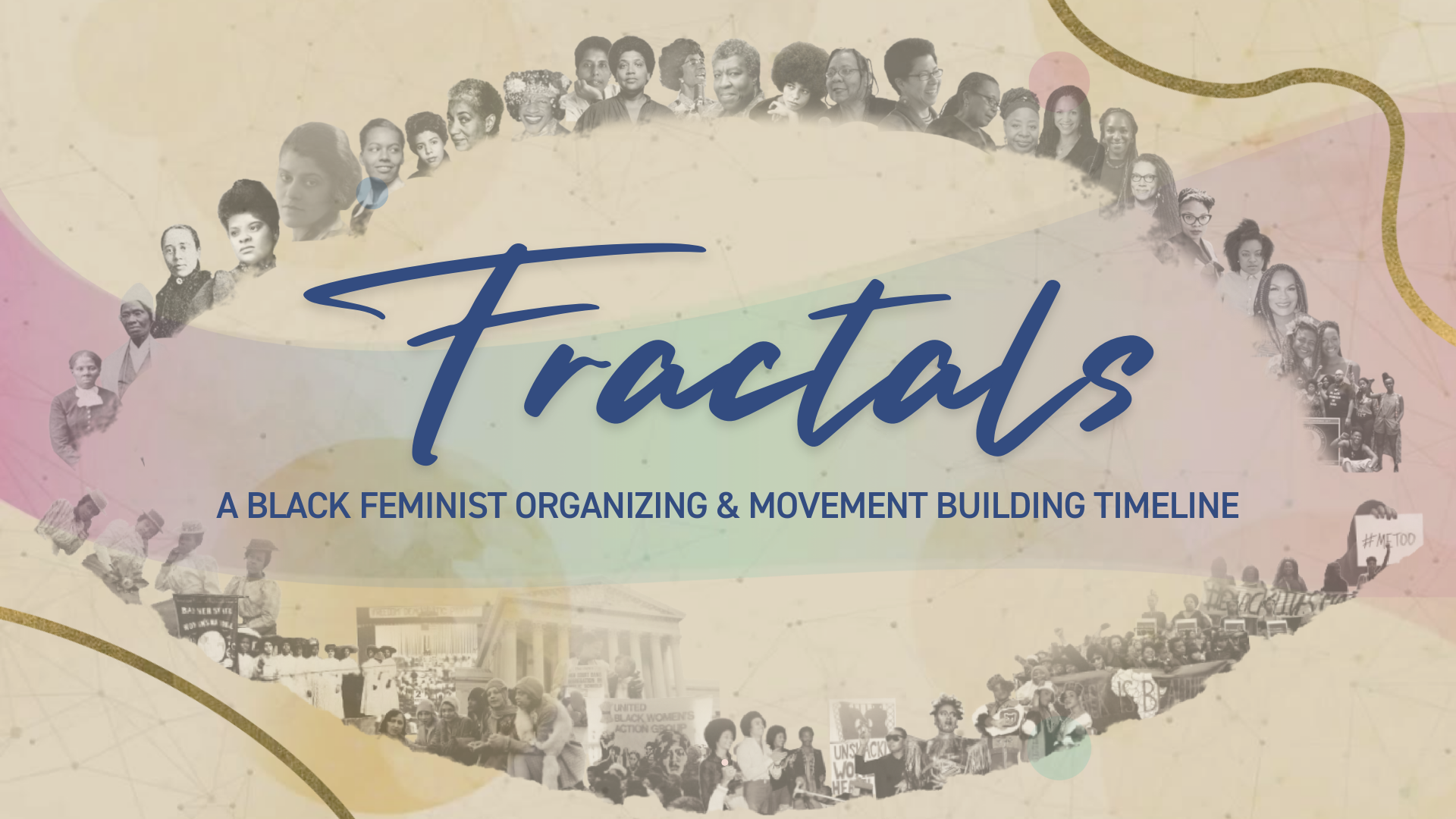 BFF created Fractals to highlight the distinct path of Black feminisms in the U.S. At BFF, we understand Black feminisms as a fractal, or "a never-ending pattern, infinitely complex and self-similar across different scales" The use of fractals suggests that Black feminisms continue to build on themselves—changing, responding, and learning from their past.
We are building Black feminist power through thought leadership and the development of tools and resources that help us understand the who, why, and how of Black feminisms. This work is guided by one of our Meridians (Guiding principles that ground our path, our purpose and our lives): "We Make the Invisible Visible." At BFF, we know that Black feminisms are often not taught, especially to those who can benefit the most from their power. We believe that supporting Black feminist thought leadership and amplifying the legacy of Black feminist power are important in shifting culture and ultimately leading us to Black liberation.
Visit bit.ly/fractalsxbff and learn more about our rich Black feminist legacy.
Fractals: A Black Feminist Organizing and Movement-Building Timeline is more than a website. Toolkits and workshops derived from the timeline are available for BFF members, organizations, and groups. Email [email protected] to request training for your group or organization.

Visit bit.ly/supportfractals to support Fractals and other Black feminist thought leadership and knowledge production! Your support allows us to continue to develop and share important resources like Fractals and to amplify the brilliance of Black feminist leaders, which is critical to building Black feminist power.