Squad Up!
Getting ready to take action? Start here to get access to the resources you need to squad up!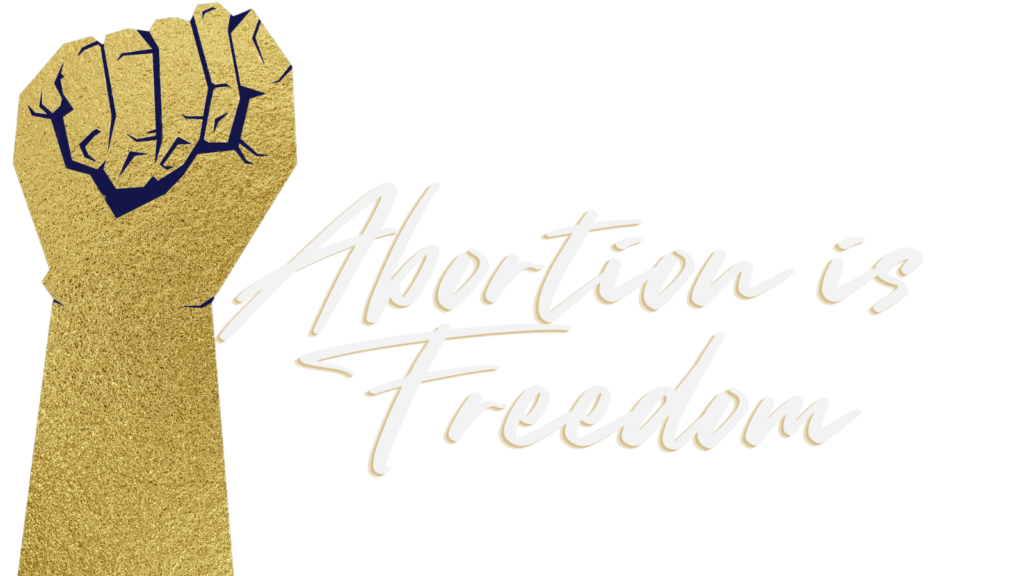 NEARLY 50 YEARS AFTER THE MOST CONSEQUENTIAL ABORTION RIGHTS CASE, BLACK FOLKS IN THE SOUTH ARE FORCED TO FIGHT FOR EXPANDED ACCESS, SAFE ABORTION OPTIONS, AND FULL BODILY AUTONOMY.
BLACK WOMEN, GIRLS, AND GENDER EXPANSIVE PEOPLE ARE CONTINUALLY ON THE FRONT END OF GOVERNMENT PROTECTION ROLLBACKS AND HARMFUL LEGISLATIVE DECISIONS THAT FAIL US, BUT BLACK FEMINISMS HELP US GET FREE! THE FUTURE OF ABORTION RIGHTS AND ACCESS HANG IN THE BALANCE—IT'S TIME TO LET THE WORLD KNOW WHY #ABORTIONISFREEDOM.
SUPPORT BLACK FEMINIST ORGANIZATIONS IN MISSISSIPPI THAT ARE ON THE GROUND AND DOING THE WORK IN PROVIDING SAFE, LEGAL, AND STIGMA-FREE ABORTION ACCESS!
Want to learn more about what's Going down at the supreme court and what black feminists are doing?
WANT TO DEEPEN YOUR UNDERSTANDING OF THE FIGHT FOR ABORTION ACCESS?
This historic vote proves that our legislators understand the need for protection against outrageous laws, like what's happening in Texas. Contact your Senator today to make sure they vote to pass H.R 3755 (WHPA) into law!
Share your story with BFF. Sharing your story is a personal way to build power. When we share our stories, we are humanizing issues and reminding people that their decisions affect others. We all have an important story to share that will move others to action. You can share your story with us here, and we will reach out to you. We will not share your story publicly before gaining consent from you.
Black feminisms
gets us free
Black Feminist Future (BFF) is a member-centered organization and our members help inform our work, campaigns, and initiatives. At BFF, we're centering leadership development, community care, and joy in order to build the political and social power that we need to win concrete changes in our lives, community, and beyond.