Disability Justice Innovation Lab Notes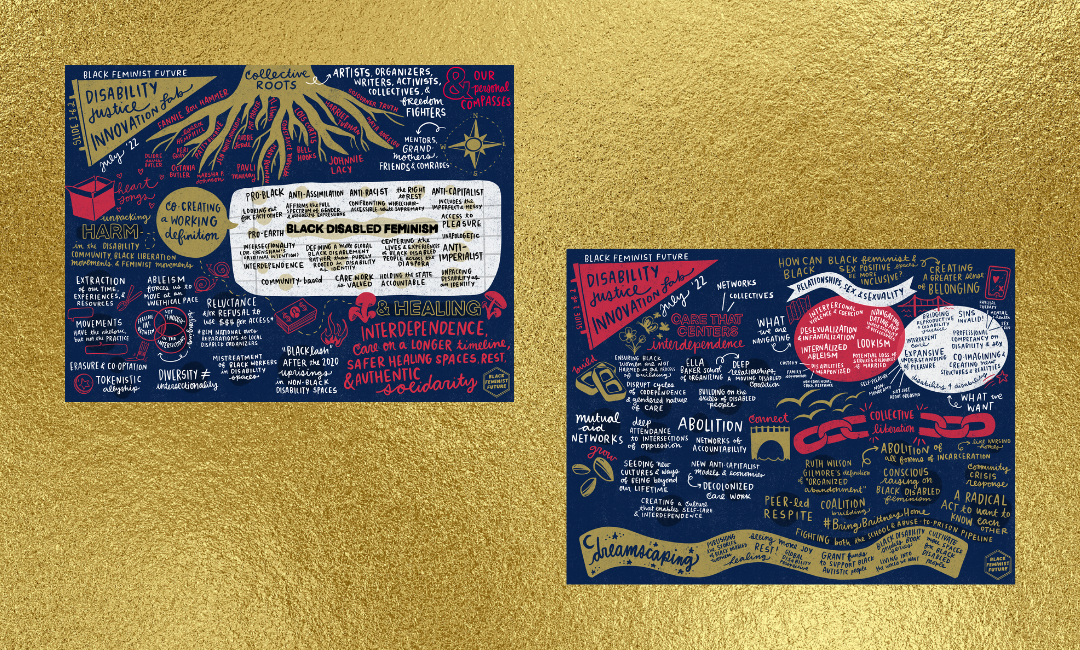 Black Feminist Future hosted a Disability Justice Innovation Lab mid-July to re-center Black folks with disabilities as experts in their own lives and co-creators in their own narratives. Thanks to our wonderful facilitators: Morénike Giwa Onaiwu and Justice Shorter, for holding this space with patience and care for our 16 Innovation Lab participants.

This lab advanced new ideas; created connectivity; and promoted thought leadership between individuals, organizations, and movements to share and build on Black Feminist Disability Justice frameworks. These frameworks can and should be used to inform our movement campaigns, programming, organizational culture, and strategic partnerships. All of the participants of this lab were Black folks with disabled folks.

The result of this lab was a collection of graphic notes by @radicalroadmaps that can be used to inform our/your work moving forward to our collective liberation! Download printable versions of the graphic notes, image descriptions, and alternative text below.