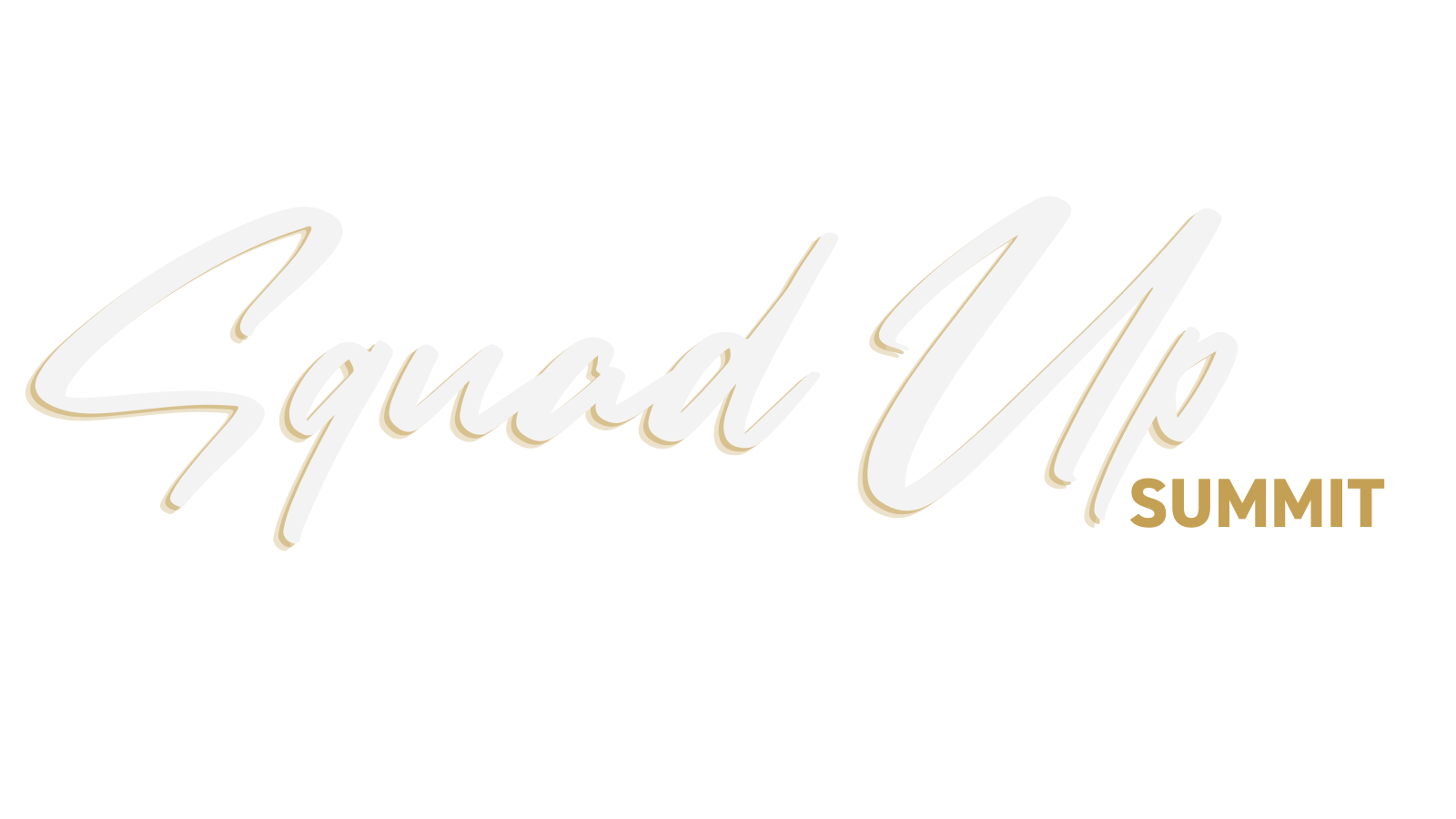 The Squad Up Summit 2021: Centering Black Feminist Action will be a space for Black feminists to learn about pressing issues and build skills to take action. We'll be joined by Black feminists working on multiple issues, including abortion, climate, electoral, immigration, and disability justice. We know Black feminist leadership and action are necessary on numerous fronts, and all of our work and collective liberation is inherently interconnected. Join us on Oct. 22nd 2:30-4pm ET for this robust conversation to map the current landscape and move collectively towards shared action.
CONSTELLATION MEMBER? JOIN US from 1-2:30PM FOR THE ABORTION IS FREEDOM VISIONING SALON ON OCTober 22ND. THIS WILL BE A UNIQUE SPACE FOR BLACK FEMINIST REPRO LEADERS TO VISION AND BUILD ALTERNATIVES TO THE SEEMINGLY NEVER-ENDING ABORTION ATTACKS AND BANS.
1:00 PM ET – 1:05 PM ET: CONSTELLATION ABORTION IS FREEDOM VISIONING SALON KICKS OFF

1:05 PM ET – 1:10 PM ET: GROUNDING WITH BRITTANY F.

1:10 PM ET – 1:20 PM ET: LANDSCAPE AND UPDATES ON ABORTION ACCESS WITH AGBO AND SAM

1:20 PM ET – 2:30 PM ET: PLOTTING AND SCHEMING IN BREAK OUT ROOMS + REPORT BACK WITH ADAKU UTAH (NNAF) & DOMINIQUE WALKER (THE AFIYA CENTER)

2:30PM ET – 2:35 PM ET: SQUAD UP SUMMIT KICKS OFF

2:35 PM ET – 2:40 PM ET: ENCOURAGEMENT FROM A BLACK FEMINIST TRAILBLAZER

2:40 PM ST – 4:25 PM ET: CENTERING BLACK FEMINIST ACTION PANEL
THE PANEL WILL BE MODERATED BY BREE NEWSOME AND INCLUDE IMANI BARBARIN, ROSE BERRY, JACQUI PATTERSON, IMARA JONES, NSE UFOT, AND YAMANI HERNANDEZ.

4:25 PM ET – 4:30 PM ET: SQUAD UP SUMMIT CLOSING
Squad Up Summit Registration
Abortion is Freedom Visioning Salon Registration
SUMMIT
SPEAKERS
IMANI BARBARIN

IMANI BARBARIN IS A DISABILITY RIGHTS AND INCLUSION ACTIVIST AND SPEAKER WHO USES HER VOICE AND SOCIAL MEDIA PLATFORMS TO CREATE CONVERSATIONS ENGAGING THE DISABILITY COMMUNITY. BORN WITH CEREBRAL PALSY, IMANI OFTEN WRITES AND USES HER PLATFORM TO SPEAK FROM THE PERSPECTIVE OF A DISABLED BLACK WOMAN.  IN THE LAST FEW YEARS SHE HAS CREATED OVER A DOZEN TRENDING HASHTAGS THAT ALLOW DISABLED FOLK THE OPPORTUNITY TO HAVE THEIR PERSPECTIVES HEARD WHILE FORCING THE WORLD TO TAKE NOTICE. #PATIENTSARENOTFAKING, #THINGSDISABLEDPEOPLEKNOW, #ABLEDSAREWEIRD, AND OTHERS EACH PROVIDE A WINDOW INTO DISABLED LIFE WHILE FORMING A COMMUNITY. IMANI IS FROM THE PHILADELPHIA AREA AND HOLDS A MASTERS IN GLOBAL COMMUNICATIONS FROM THE AMERICAN UNIVERSITY OF PARIS, HER PUBLISHED WORKS INCLUDE THOSE IN FORBES, REWIRE, HEALTHLINE, BITCHMEDIA, AND MORE. SHE RUNS THE BLOG CRUTCHESANDSPICE.COM AND A PODCAST OF THE SAME NAME. SHE CURRENTLY SERVES AS THE COMMUNICATIONS DIRECTOR FOR A NONPROFIT IN PENNSYLVANIA.


ROSE BERRY

ROSE BERRY IS A BLACK, QUEER, MIGRANT ORGANIZER, ACTIVIST AND SOCIAL JUSTICE FREEDOM FIGHTER WHO HAS BEEN DOING RACIAL, MIGRANT, AND GENDER JUSTICE WORK FOR 20 YEARS. AS ONE OF THE FOUNDING MEMBERS OF A YOUNG WOMEN'S ORGANIZATION, THEY DEVOTED THEIR TIME AS AN ORGANIZATIONAL LEADER FOR 8 YEARS BEFORE BECOMING A NATIONAL ORGANIZER. IN THE FIGHT TO END THE CRIMINALIZATION OF BLACK AND BROWN YOUTH WITHIN THE JUVENILE JUSTICE SYSTEM, ROSE HAS CO-LED RACIAL AND ETHNIC DISPARITY ASSESSMENTS AND TRAINING FOR JUVENILE JUSTICE SYSTEMS ACROSS THE COUNTRY. ROSE IS A COMMUNITY BUILDER WITH EXPERTISE IN CAPACITY BUILDING AND HAS HELPED GATHER, TRAIN, AND SUPPORT GRASSROOTS, REGIONAL, AND NATIONAL ORGANIZATIONS ACROSS THE COUNTRY. AS ONE OF THE FOUNDING STEERING COMMITTEE MEMBERS OF BLACK LGBTQIA+ MIGRANT PROJECT (BLMP), ROSE CURRENTLY SERVES AS THE CO-DIRECTOR, WHERE THEY ALSO LEAD A NATIONAL RESEARCH PROJECT ON THE LIVES AND EXPERIENCES OF BLACK QUEER, TRANS, AND NON-BINARY MIGRANTS AND FIRST-GENERATION PEOPLE IN THE U.S. ROSE HAS AN UNYIELDING INVESTMENT IN LIBERATION WORK AND BELIEVES THAT WE CAN ACHIEVE BLACK LIBERATION WITHIN OUR LIFETIME.


JACQUELINE PATTERSON

JACQUELINE PATTERSON IS THE SENIOR DIRECTOR OF THE NAACP ENVIRONMENTAL AND CLIMATE JUSTICE PROGRAM. SINCE 2007 PATTERSON HAS SERVED AS COORDINATOR & CO-FOUNDER OF WOMEN OF COLOR UNITED. JACQUI PATTERSON HAS WORKED AS A RESEARCHER, PROGRAM MANAGER, COORDINATOR, ADVOCATE AND ACTIVIST WORKING ON WOMEN'S RIGHTS, VIOLENCE AGAINST WOMEN, HIV&AIDS, RACIAL JUSTICE, ECONOMIC JUSTICE, AND ENVIRONMENTAL AND CLIMATE JUSTICE. PATTERSON SERVED AS A SENIOR WOMEN'S RIGHTS POLICY ANALYST FOR ACTIONAID WHERE SHE INTEGRATED A WOMEN'S RIGHTS LENS FOR THE ISSUES OF FOOD RIGHTS, MACROECONOMICS, AND CLIMATE CHANGE AS WELL AS THE INTERSECTION OF VIOLENCE AGAINST WOMEN AND HIV&AIDS.  PREVIOUSLY, SHE SERVED AS ASSISTANT VICE-PRESIDENT OF HIV/AIDS PROGRAMS FOR IMA WORLD HEALTH PROVIDING MANAGEMENT AND TECHNICAL ASSISTANCE TO MEDICAL FACILITIES AND PROGRAMS IN 23 COUNTRIES IN AFRICA AND THE CARIBBEAN. PATTERSON SERVED AS THE OUTREACH PROJECT ASSOCIATE FOR THE CENTER ON BUDGET AND POLICY PRIORITIES, AND RESEARCH COORDINATOR FOR JOHNS HOPKINS UNIVERSITY. SHE ALSO SERVED AS A U.S.PEACE CORPS VOLUNTEER IN JAMAICA, WEST INDIES.


YAMANI HERNANDEZ
YAMANI HERNANDEZ (SHE/THEY) IS THE FIRST BLACK EXECUTIVE DIRECTOR OF THE NATIONAL NETWORK OF ABORTION FUNDS IN ITS NEARLY 30 YEAR HISTORY. SHE HAS LED NNAF SINCE 2015 AS A FUNDING INTERMEDIARY AND CAPACITY BUILDER TO NEARLY 90 GRASSROOTS ORGANIZATIONS ACROSS THE COUNTRY. NNAF BUILDS CULTURAL AND POLITICAL POWER WITH ITS ORGANIZATIONAL AND INDIVIDUAL MEMBERS AS THEY REMOVE FINANCIAL AND LOGISTICAL BARRIERS TO ABORTION ACCESS BY CENTERING PEOPLE WHO HAVE ABORTIONS AND ORGANIZE AT THE INTERSECTIONS OF RACIAL, ECONOMIC AND REPRODUCTIVE JUSTICE. SHE BEGAN HER CAREER IN REPRODUCTIVE JUSTICE IN 2007 AS A BOARD MEMBER OF THE ILLINOIS CAUCUS FOR ADOLESCENT HEALTH AS THEY SHIFTED FROM A PUBLIC HEALTH LENS TO A REPRODUCTIVE JUSTICE ONE. SHE BECAME EXECUTIVE DIRECTOR OF ICAH IN IN 2011 CEMENTING ITS PLACE IN THE MOVEMENT CENTERING THE SEXUAL HEALTH, RIGHTS AND IDENTITIES OF YOUNG PEOPLE.


IMARA JONES

IMARA, WHOSE WORK HAS WON EMMY AND PEABODY AWARDS, IS THE CREATOR OF TRANSLASH MEDIA, A CROSS-PLATFORM JOURNALISM, PERSONAL STORYTELLING AND NARRATIVE PROJECT, WHICH PRODUCES CONTENT TO SHIFT THE CURRENT CULTURE OF HOSTILITY TOWARDS TRANSGENDER PEOPLE IN THE US. AS PART OF HER WORK AT TRANSLASH, IMARA HOSTS THE WEBBY-NOMINATED, TRANSLASH PODCAST WITH IMARA JONES AS WELL AS THE INVESTIGATIVE, LIMITED SERIES, THE ANTI-TRANS HATE MACHINE: A PLOT AGAINST EQUALITY. IN 2020 IMARA WAS FEATURED ON THE COVER OF TIME MAGAZINE AS PART OF ITS NEW AMERICAN REVOLUTION SPECIAL EDITION.  IN 2019 SHE CHAIRED THE FIRST-EVER UN HIGH LEVEL MEETING ON GENDER DIVERSITY WITH OVER 600 PARTICIPANTS. IMARA'S WORK AS A HOST, ON-AIR NEWS ANALYST, AND WRITER FOCUSES ON THE FULL-RANGE OF SOCIAL JUSTICE AND EQUITY ISSUES. IMARA WAS ALSO THE  FIRST JOURNALIST-IN-RESIDENCE AT WNYC'S THE GREENE SPACE WHERE SHE HOSTED THE MONTHLY PROGRAM LIVES AT STAKE. IMARA HAS BEEN FEATURED REGULARLY IN THE GUARDIAN, THE NATION, MSNBC, CNBC, NPR, MIC, AND COLORLINES.  IMARA HAS HELD ECONOMIC POLICY POSTS IN THE CLINTON WHITE HOUSE AND COMMUNICATIONS POSITIONS AT VIACOM. IMARA HOLDS DEGREES FROM THE LONDON SCHOOL OF ECONOMICS AND COLUMBIA. IMARA IS A 2021 NATHAN CUMMINGS FOUNDATION FELLOW AND A  2019  SOROS EQUALITY FELLOW.  SHE WAS APPOINTED BY MAYOR BILL DE BLASIO TO  SERVE ON THE NEW YORK CITY COMMISSION ON GENDER EQUITY. SHE ALSO SERVES ON THE BOARDS OF THE TRANSGENDER LAW CENTER,  ANTI-VIOLENCE PROJECT, GLSEN, THE LGBTQ+  MUSEUM, AND THE NEW PRIDGE AGENDA. IMARA IS ALSO PART OF THE MOVE TO END VIOLENCE. SHE GOES BY THE PRONOUNS SHE/HER.


NSE UFOT

NSE UFOT IS THE CHIEF EXECUTIVE OFFICER OF THE NEW GEORGIA PROJECT (NGP) AND ITS AFFILIATE, NEW GEORGIA PROJECT ACTION FUND (NGP AF). NSE LEADS BOTH ORGANIZATIONS WITH A DATA-INFORMED APPROACH AND A COMMITMENT TO DEVELOPING TOOLS THAT LEVERAGE TECHNOLOGY TO MAKE IT EASIER FOR EVERY VOTER TO ENGAGE IN EVERY ELECTION. NSE AND HER TEAM ARE ALSO DEVELOPING GEORGIA'S HOME-GROWN TALENT BY TRAINING AND ORGANIZING LOCAL ACTIVISTS ACROSS THE STATE. SHE HAS DEDICATED HER LIFE AND CAREER TO WORKING ON CIVIL, HUMAN AND WORKERS' RIGHTS ISSUES AND LEADS TWO ORGANIZATIONS WHOSE COMPLEMENTARY AIM IS TO STRENGTHEN GEORGIA'S DEMOCRACY. UNDER NSE'S LEADERSHIP, NGP HAS REGISTERED OVER 500K GEORGIANS TO VOTE.